Cookie and personal data policy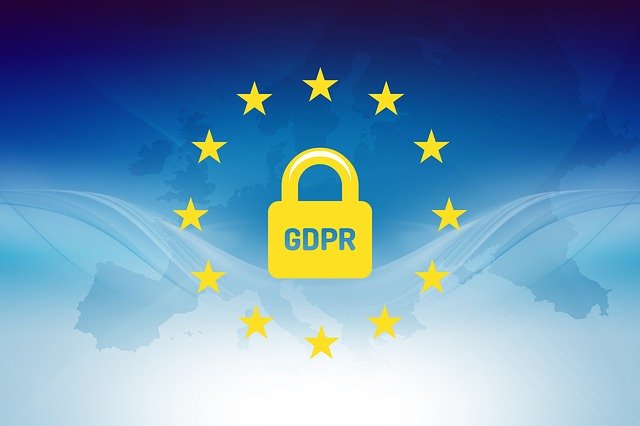 Introduction
When you visit this website we collect information about you in order to personalize and improve our content and  increase the value of any ads displayed on the site. If you object to this you should delete cookies (see instructions) and refrain from further use of the website. Below you will find a description on which data is collected, their purpose and which third parties have access to it. By using https://www.minspire.dk you agree that Min Spire ApS processes your personal data and cookies in accordance with the data and cookie policy below.
If you cannot accept our separate personal data policy (described below) Min Spire ApS reserves the right to refuse inquiries and bookings as the information we collect is essential for a  professional assessment of your pregnancy and exchange of examination results with you
Cookies
This website uses "cookies". A cookie is a text file stored on your computer, mobile phone or similar device for the purpose of recognizing your preferences, settings, analysis of website statistics and targeting ads. Cookies cannot contain malicious code such as a virus. It is possible to delete or block cookies. We've made it easy for you to do this right here on the website but you can also follow this guide.
If you delete or block cookies, ads may become less relevant to you and appear more frequently. The website might also run less smoothly and there might be content you cannot access.
The website contains third-party cookies that may include:
Personal Data
Personal data is any kind of information that may be attributed to you. When you use our website we collect and process information such as this. This typically  happens when you access content, if you sign up for a newsletter, participate in competitions or surveys, register yourself as a user or subscriber, book an appointment or use other services or make purchases via the website.
We typically collect and process the following types of information: A unique ID and technical information about your computer, tablet or mobile phone, your IP address, geographic location, and which pages you click on (interests). To the extent that you explicitly consent to this and/or enter the information yourself we also process: Name, telephone number, e-mail, address and payment information. This will typically be associated with logging in to the booking system or upon payment.
Below is an account of what personal data Min Spire ApS collects and processes. We encourage you to read through our privacy policy if you want a detailed understanding of how – and why – we collect and protect your information.
You may access the website without disclosing personal data, but when you book an appointment you will be asked to consent to us storing your name, email, address and telephone number. You can request to have your data deleted from the system at any time. Your data will automatically be deleted from the booking system after 2 years of inactivity. Our booking system is run by EasyPractice. Any personal data is transferred physically or via encrypted systems.
When you arrive at the clinic we ask that you provide some information in order to assess your baby's health and growth. We collect this information as authorized health professionals required by law to document and record our work. Information we ask for includes your pregnancy- and medical history, your name and your CPR number. For this reason, you will be asked to fill in a consent form. We use you CPR-number and health information exclusively for your medical record locally at Spire. We will not share your health information with any third parties. For example we won't share information with your GP or obstetric health center as a routine. However, we offer to put you in contact with relevant health care providers if there is an indication and we have your full consent. We ask for your phone number and e-mail address in order to be able to reach you and to transfer images and information from your examination. Your personal data is stored in our medical file for at least 5 years, then deleted. During this time you can request access to your data and you can request to have your data deleted at any given time. However, data required by law may not be deleted on request. Access to your files and image material will be discontinued by deleting your data.
We are legally obliged to keep all transactional data, including contact and company information as well as medical records for at least five years.
After visiting the clinic, you will most likely receive an invitation to rate us on Trustpilot. It is up to you whether you want to take advantage of this and you can unsubscribe from Trustpilot via the link at the bottom of the invitation e-mail. We aim to send an invitation to all our visitors. If you do not receive an invitation, you are welcome to rate us here.
We will collect the above information directly from you or the person booking your appointment.
Overview of information we collect:
E-mail address

First and last name

Address

Phone number

Age

Gender

Weight and height

Medical- and pregnancy history

Ethnicity for nuchal translucency scans (necessary for the risk calculation)

IP address

Behavior (visited URL, event triggers, actions such as clicks, opening rates, log-in, time spent on each page etc.)

Geographical data

CPR number when you arrive at the clinic

For Panorama and Vistara tests you must sign a consent form that allows us to send your blood samples out of the EU (USA)

For Evita tests you must sign a consent form allowing the Department of Clinical Genetics at AUH to process your blood sample

For double tests needed for nuchal translucency scans your blood sample gets analyzed at Rigshospitalet and you can access your results at sundhed.dk if you have a Danish CPR number
Min Spire ApS collects and processes information about you when you:
Create a profile in the booking system

Make bookings

Get scanned

Send inquiries, complaints and / or interacts with Min Spire ApS in other ways

Provide personal information in other ways to Min Spire ApS
We only collect the personal information needed to deliver our services. We do not collect and / or purchase personally identifiable information from third parties.
Disclosure of personal information such as name and email etc. will only take place if you consent to it. We only use data processors in the EU or in countries that can provide your information with adequate protection.
Min Spire ApS uses NETS, Stripe and MobilePay to handle online card transactions and we do not store payment card information. Please note that billing and bank information is stored in accordance with applicable laws. Your CPR number and medical information is stored locally at the clinic and copies will be delivered directly to you. We do not forward information to others than yourself as a routine but we do offer to contact your GP or obstetric health center upon indication and with your consent.
How we use your information:
To optimize our professional assessment of your pregnancy and your experience of our services

To meet the requirements of documenting our work

To improve our services and marketing

To better serve you with inquiries

To be able to handle your bookings effectively

To obtain Trustpilot reviews

For follow up inquiries

For invoicing and accounting

For general marketing

Personal information provided on https://www.minspire.dk, via telephone contact and during your visit is only disclosed:

Internally at Min Spire ApS

Trusted third parties needed for booking, billing, payment and servicing including debt collection and judicial bodies
In effect, these are the following partners:
E-conomic

(billing and accounting)

EasyPractice

(online booking)

Tricefy

(for personal link to your ultrasound images). Once you receive the link, you are responsible for the images. Remember to download and save your pictures from Tricefy – the link is only active for 90 days. After 90 days we cannot guarantee that the images are available but if they are still on the clinic's hard drive they can be transferred to a usb stick and sent to you for a fee of DKK 200,-.

Before your scan we will ask you for or ask you to enter your e-mail address or phone number for image transferring. It is your own responsibility to check that the info is correct.

Trustpilot

(for customer reviews – you can unsubscribe)

Natera

(for Panorama and Vistara tests)

Department of Clinical Genetics at AUH for Evita tests
Unit 3011, Rigshospitalet

(for double tests required for nuchal translucency scans)

Upon indication and if you wish we can forward your information to other healthcare centers
Medical records are stored locally in the clinic in Astraia, on the ultrasound machine and in written form. All information is stored physically at the clinic and in our systems and are secured with passwords, encryption and locked archives.
Some personal data is managed by a third party (data processor) who stores and processes personal data on behalf of Min Spire ApS in accordance with this data policy and the applicable personal data protection legislation.
To ensure an optimal experience on the website, we keep statistics on how users use the pages. The statistics are used exclusively in anonymized form for example to see which pages and content users interact with.
We use Google Analytics to collect visitor statistics and pass on IP addresses to Google Analytics. The Google Analytics Privacy Terms are accepted or rejected by visiting https://www.minspire.dk and can be found here. Data processing agreements between Min Spire ApS and partners can be displayed on request at any time.
Security
We have taken technical and organizational measures to prevent your information from being accidentally or illegally deleted, published, lost, impaired, or come to the attention of unauthorized persons, abused or otherwise treated in violation of the law.
Our website and computers are continuously scanned for security flaws and weaknesses, so that we can eliminate potential data leaks as quickly as possible making our website as secure as possible. We scan for malware regularly.
Your personal information is stored locally on secure networks and can only be accessed by authorized healthcare professionals associated with the clinic. The staff is subject to our internal privacy policy, which safeguards your rights and ensures compliance with applicable laws in the field.
In addition to the above, all payment information is processed on encrypted servers that cannot be accessed from outside. Credit card information is processed by NETS and Stripe and cannot be accessed by neither Min Spire ApS nor NETS'/ Stripes'/MobilePay's employees. These transactions are not stored on internal servers and are not processed by Min Spire ApS itself at any time.
We attach great importance to safety. If we suspect data leakage from Min Spire ApS's internal servers or from external partners, a number of initiatives are being implemented to ensure our customers and users as best as possible.
This includes, but is not limited to, hedging the extent of the potential damage, notification to potentially affected customers and users, notification to the Danish Data Protection Agency as well as actions to try to contain the extent of the damage.
If we suspect data leakage from Min Spire ApS or its external partners, everyone involved, including the user, will be informed within 72 hours. If you suspect that your data has been leaked from Min Spire ApS, please contact us on +45 82 30 30 13 or info@minspire.dk
Length your data is stored
Your data is stored for the length legally allowed and we delete it when it is no longer needed. The period depends on the nature of the data and the background of the storage. Therefore, it is not possible to specify a general timeframe for deleting the various data.
Please note: Once data is deleted it cannot be restored. This applies to both medical files and scanning images. Data required by law cannot be deleted on request within the applicable period (Chapter 2, Article 9B of the Personal Data Regulation).
Insights and complaints
You have the right to transparency into which  personal information we process about you. You may also object at any time to the use of this information. You can revoke a given consent at any time provided that we are not legally required to keep the data in question. If you think your data is incorrect you have the right to have it corrected or deleted. However, data required by law cannot be deleted upon request (Chapter 2, Article 9B of the Personal Data Regulation).
Furthermore, you have the right to object to the processing of your personal data for direct marketing purposes, including targeted marketing, and you also have the right to receive the personal data you have provided yourself. More info here.
If you wish to receive a copy of your information or have your data deleted, please contact us at info@minspire.dk
We do not write newsletters.
Please contact us or if you wish to complain about our processing of your personal data. Alternatively you have the choice of contacting the Danish Data Protection Agency.
Publisher
This website is owned and published by
Min Spire Aps
Godthåbsvej 18
2000 Frederiksberg
Telefon: +45 82303013
Email: info@minspire.dk
Revision
We review our personal data policy at least once a year and we are committed to meeting regulatory requirements on an ongoing basis.
Last revised on August 16th 2023 At Spire you will meet a professional team of sonographers. We do all types of pregnancy scans including 3D and 4D. We have the latest equipment ensuring great looking images with all scans.
We are registered with the Danish Patient Safety Authority.